The Mohr Legacy
The Faces of Mohr & Mohr
Rodney D. Mohr, Master Bow Maker & Restorer

Rodney has been actively making bows for over 36 years and is a member of the American Federation of Violin and Bow Makers, where he earned the degree of Master of Bow Making. Rodney has produced over 1,100 bows, making him one of the nation's most prolific bow makers, and has restored a countless number of fine bows.
As past Co-Director of the Violin Society of America's Oberlin Bow Restoration Workshop, Rodney has taught many students the fine art of making and restoration. He has been a guest instructor at the North Bennett Street School in Boston, and given demonstrations at the Chicago School of Violin Making, where he is an alumnus and serves on the Board of Directors. Rodney also is the Director of Learning Trade Secrets.
Rodney has won numerous awards in international competitions, including the Violin Society of America International Competitions and the Concours International de Paris. Rodney holds the distinction of Hors' Concours by the VSA.
Rodney has served as president of the Violin Society of America and as a bow judge, and also president of the American Federation of Violin and Bow Makers.
Now a patent recipient, Rodney has the drive to excel at creating a NuBow out of Bamboo. His patented process will create bows out of an ecological and inexpensive material found around the world that is travel ready. No exotic materials will be used in the creation of these fine playing & affordable bows.
---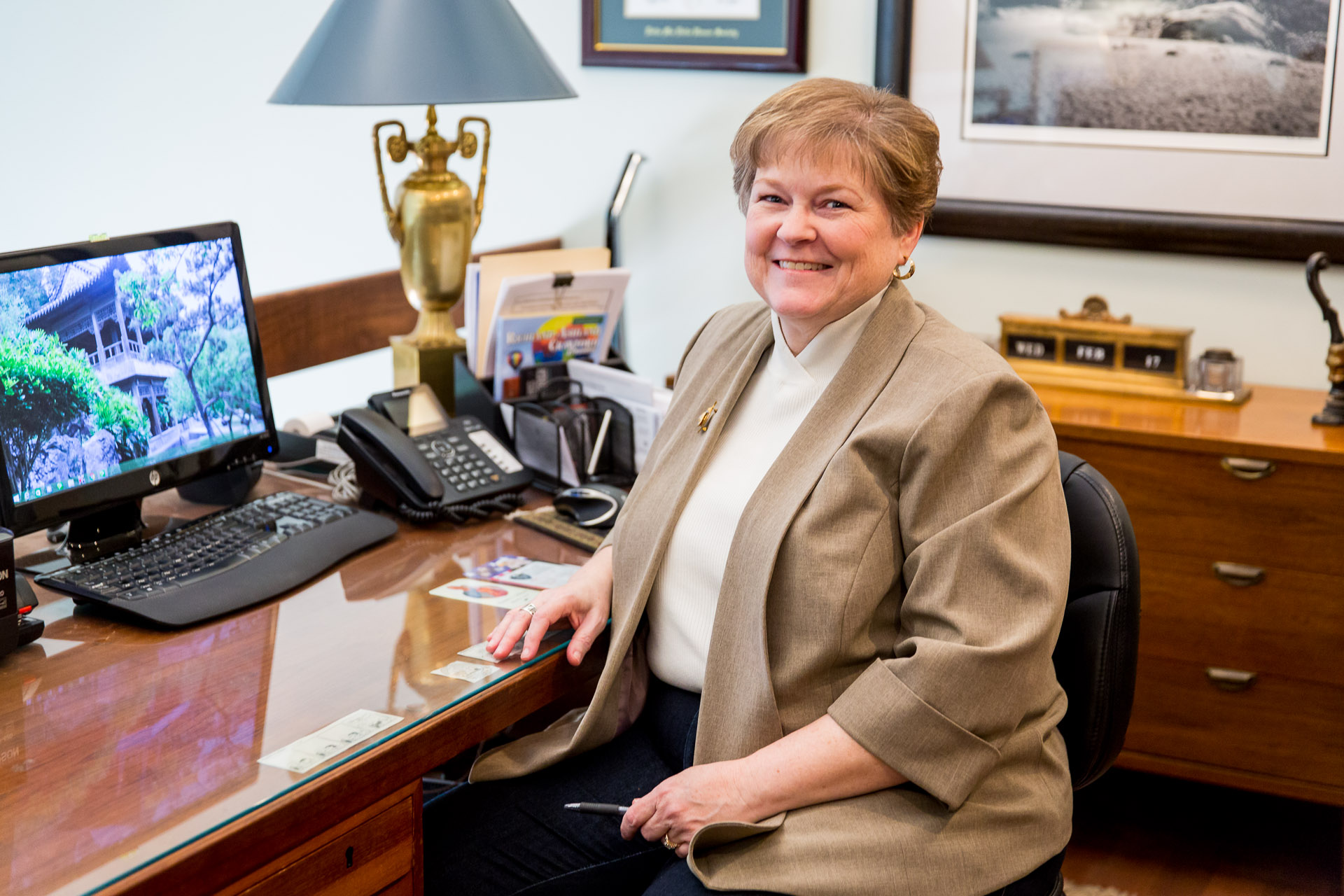 Ann L. Mohr, Managing Partner and Quality Control
Ann has been the managing partner of Mohr & Mohr since its inception in 1985. She holds a BS degree in Business Accounting from the University of Phoenix and is a member of Delta Mu Delta, the Honor Society of UoP. She also holds a Non-profit Leadership Certificate from The Ohio State University.
Ann is a professional violinist having studied with Cleveland Orchestra Concertmaster, Daniel Majeske, and later attended Indiana University School of Music as a Violin Performance major, making her perfect for quality control. She also is a graduate of the Chicago School of Violin Making.
She has been active with non-profit organizations as the past Executive Director of the Ashland Symphony, current Finance Manager of the Ashland County Council on Aging, past treasurer for the Center Street Historic District Association, past board member of the Ashland Care Center, and past board member of the Chicago School of Violin Making. In her spare time, Ann is a volunteer Tax-Aide for AARP entering her 12th year, and Business Manager for Learning Trade Secrets and NuBow.
---
Katherine A. Mohr, Bow Maker & Repairer
Kate has joined the trade as the first, second-generation female bow maker in the United States. She works in conjunction with Mohr & Mohr, but independently under the trade name fille de Mohr (daughter of Mohr). Kate's son, Wesley, helps around the shop and says that when he grows up he wants to carry on the family tradition of bow making.
Prior to becoming a bow maker, Kate worked as a research biologist in developmental and reproductive toxicology for Wil Research (now James River Laboratories). She currently runs a Facebook page for New Violin Professionals - an educational site for individuals new to the industry that are working as dealers, makers, and restorers. Kate is also the Marketing Manager of Learning Trade Secrets.
For More Personal Information on the Mohr Family>>